The basics of exchanges
As part of the Affordable Care Act (ACA or health care reform law), starting in 2014 ALL Americans must have a minimum amount of health insurance or be taxed by the government. The law also requires each state to have a health insurance exchange
Exchange = a new place to shop for and buy health insurance
where people can buy health insurance coverage. People who don't get health insurance at work, or can't afford it, may be able to get it through an exchange. The exchange do not replace buying health insurance privately. They are simply a new place to shop and buy.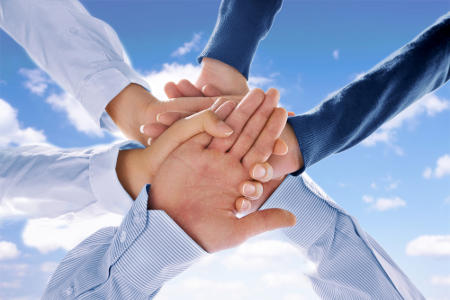 Three exchange model options
On the exchange, individuals and small businesses can buy qualified health plans (QHPs). Exchanges can be set up in one of three ways. Each state determines how its exchange will be set up:
State-run facilitator model

Any carrier meeting minimum federal and state requirements set for the health insurance exchange can be in this exchange
Carriers compete in an open market.

State-run active purchaser model

The state solicits bids from health insurance companies and determines which plans it will offer.
The state directly negotiates the price and benefits offered.

Federally run model

The U.S. Department of Health and Human Services (HHS) runs the exchange in states that choose not to create one.
Four levels of coverage on the exchanges
Exchange plans will be offered in a tiered format. The tiers are named after metals: bronze, silver, gold and platinum. Each tier will have several plans to choose from and will include essential health benefits.
Exchange plans are tiered:

Platinum - 90% coverage
Gold - 80% coverge
Silver - 70% coverage
Bronze - 60% coverage
Bronze plans will have the lowest monthly premium, but cost shares will be more when health care services are provided. Platinum plans will have the highest monthly premium, but cost shares will be less.
All plans must include "essential health benefits" as defined by the health care reform law. Specifically, the plans must include items and services from at least these 10 categories of care.*
Ambulatory patient services
Emergency services
Hospitilization
Maternity and newborn care
Mental health and substance use disorder services, including behavioral health treatment
Prescription drugs
Rehabilitative and habilitative services and devices
Laboratory services
Preventive and wellness services and chronic disease management
Pediatric services, including oral and vision care
*
Helathcare.gov: Essential health beneifits (accessed October 2012).
Qualified Health Plan (QHP) requirements
All health plans must follow new coverage and benefit rules starting in 2014 (see the chart below and read on for details about exchange coverage and essential health benefits). These requirements are based on:
If the plan is offered on or off the exchange
If the plan is fully insured or self-insured
Group size
Premiums for these individual and small group plans will not be based on health status. Instead, they will be based on family tier, age, geography and tobacco use. (State-specific rules may vary when a federally run model is not in place.) These plans also must use "3 to 1" age bands. This mans the highest preimum cannot be more than three times the lowest premium for the same plan. All of these requirements may have an impact on rates, although the specific effects are difficult to define at this time as qualified health plans continue to be developed
| | Inside exchange | Outside exchange - fully insured small group and individual | Outside exchange - fully insured large group and self-insured |
| --- | --- | --- | --- |
| Include essential health benefits | | | |
| Provide 60% actuarial value minimum | | | |
| Adhere to deductible and out-of-pocket maximum limits | | | |
| Comply with "metal levels" - benefit tiers with specific actuarial values (60% 70% 80% 90%) | | | |
| Be certified by the exchange through wich the plan is offered (certification requirement to be determined) | | | |
*The helath care reform law does not require carriers to offer plans with at least a 60% actuarial value, nor does it require employers to provide health coverage. However, it imposes penalties on 50+ employers that do not provide minimum coverage.
Five functions the exchanges offer:
Consumer assistance - Staff will manage the exchange website and call centers. "Navigators" will help consumers use the exchanges.
Plan management - Consumers will be able to choose QHPs sold on exchanges and see important data for each QHPs.
Eligibility - Applicant information is collected and verified to determine eligibility for enrollment, tax credits or subsidies.
Enrollment - Staff help consumers enroll and send information to health plans as well as transmit information related to premium tax credits and cost-sharing reductions as required by HHS.
Financial managememt - Exchanges will perform several financial functions including handling user fees, risk adjustment, reinsurance and risk corridor programs (this program runs from 2014-2016 and gives HHS governance over refunds and charges for QHPs that go over or under projected costs).
Exchange timeline
If all goes as planned, exchanges will open for enrollment on October 1, 2013. Coverage effective dates will begin January 1, 2014. And in 2017, states have the option to offer plans on the exchanges to large group employers with 100 or more employees.